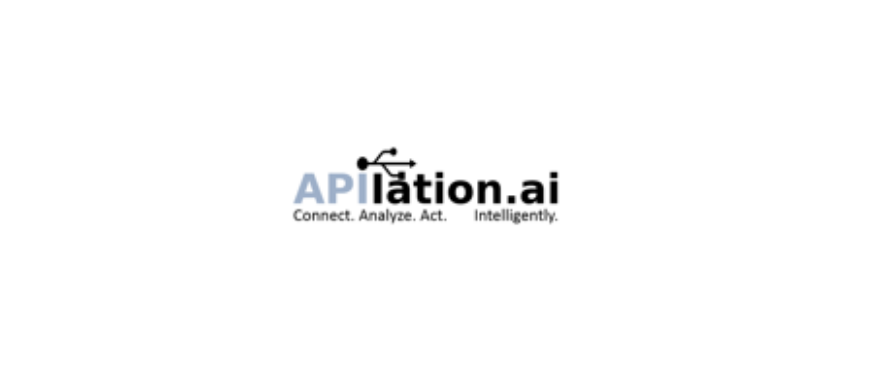 AIP Affiliate Spotlight Apilation
Wed, Apr 28, 2021 5:00 PM GMT
AI Partnerships Corp. welcomes Apilation to its AI Network.
Apilation.ai is the world's most intelligent insight mining platform designed from the ground up to help companies innovate, develop, and deliver on big data analytics. Their platform empowers IoT-driven business applications that require high-volume scaling and low-latency processing performance. They use a wide array of analytics, machine learning, & artificial intelligence to execute their goals and vision. 
Unlike legacy systems, Apilation's native non-relational (NoSQL) architecture is specifically made to support flexible data needs generated by modern digital applications and architectures. The more complex the application is, the more their technology outperforms the competition. Apilation is a much better fit for solutions requiring support to diverse complex ecosystems that generate large amounts of disparate, disconnected, and unstructured data. 
Here are the 5 main reasons why Apilation's NoSQL Analytics works:
Flexible data is what large Enterprises really need – use first, clean later. Entire industries have been based upon trying to get relational databases to interoperate. More money has been spent on database integration over the last 20 years than anything else in the IT space.


JSON is a key component of NoSQL databases. JSON has become the standard for representing data in all domains. It is everywhere and being able to store data natively presents a huge advantage over transforming it back and forth. 


NoSQL is more suited to business analytics than anything else. The query language is a data flow and aggregation pipeline language. This makes it very easy to do complex enterprise analytics and is more powerful when combined with ETL (Extract, Transform, & Load) and analytics.


NoSQL warehousing can drain the big data lakes. While the focus of Big Data has often started with creating big data lakes many organizations have learned that landing data can be relatively easy – but sometimes that data is worthless.


Managing big data must be cost-effective and efficient. Everything can scale given enough hardware. Running analytics on 50TB of data spread over five nodes is much better than running the same analytics on 25 nodes for example. 

Furthermore, Apilation has an extremely robust security model that is packed with features enabled to restrict access to content based on the domain, role, and user. They also provide a combination of firewall infrastructure support, content filtering, and security management tools all available for their clients to use. With enhanced security features added into the mix, Apilation provides top-notch comprehensive protection against cross-site scripting attacks.
AIP is ecstatic to team up with Apilation to shape how big data will impact companies in the AI revolution. Analytics output that no one can do anything with is just simply reporting. Being able to immediately launch predictive "Next-Best Action" recommendations is the key to exponential performance and revenue improvement.
Contact the Apilation team today to connect, analyze, and act on accelerating the digital transformation journey here.
- AIP Team