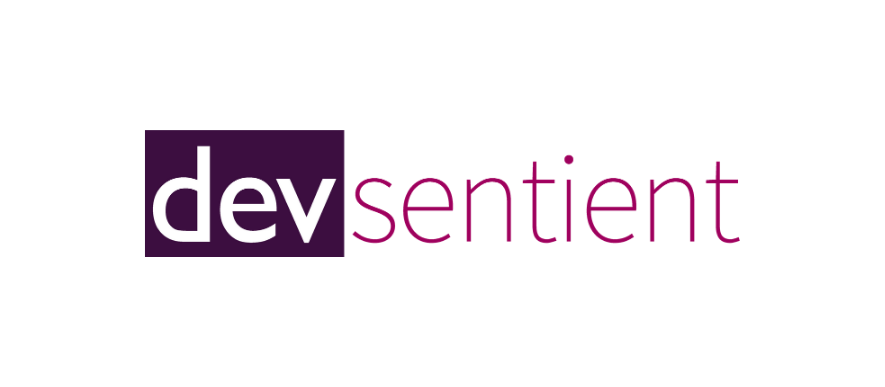 AIP Affiliate Spotlight DevSentient
Wed, Apr 21, 2021 5:00 PM GMT
AI Partnerships Corp. welcomes DevSentient to its AI Network.
DevSentient is a computer software company based out of Toronto, Canada with an emphasis on making massive-scale AI simple. They created Hyperplane an end-to-end platform designed to take artificial intelligence teams from ideation to production at breakthrough speeds. The main reason Hyperplane exists is because of the want and need for a powerful platform for data scientists to design, develop, and deploy their own work in production.
One of the most common reasons that proof of concepts fail to make their way to production is the complexity of scaling. Scaling software isn't the easiest task at hand, especially when dealing with AI software. Hyperplane comes with built-in packages, tools, and optimizations all designed to alleviate the hardships of scaling AI solutions with a single line of code. For companies that are scaling up an AI organization, starting up an AI-powered product, or looking to get existing solutions faster and more reliable, then Hyperplane is the right solution. 
Furthermore, DevSentient's product Hyperplane is the ultimate MLOps (Machine Learning Operations) and AIOps (Artificial Intelligence Operations) platform on the market today, with the ability to be able to bring the benefits of DevOps to the AI space.  Here is the breakdown of Hyperplane's main advantages for MLOps: 
Alerts can be sent to Slack, PagerDuty, or Email.


Benefit from a rich set of metrics with Prometheus & Grafana.


CI/CD- active deployments & pipelines updated immediately.


Deployment via GitOps- simply commit it into the git repository.


Easily differentiate between development, staging, & production.

With over three different plans to choose from, DevSentient has the perfect solution for any size team. Their plans offer the flexibility and adaptiveness needed to grow along with a support team on standby to assist when needed. The plans available are coined Individual, Startup, & Enterprise all with unique feature sets in mind of the size of the team implementing the platform. 
AIP is determined to help SMEs scale AI simpler, better, and faster with DevSentient. Cut down the costs without worrying about the loss of quality and time by adopting Hyperplane. By enabling the power of AI, companies will be able to outshine their competition in the long run.
Send the DevSentient team a message today to learn more about how their AI can make companies work better & faster: https://devsentient.com/
- AIP Team