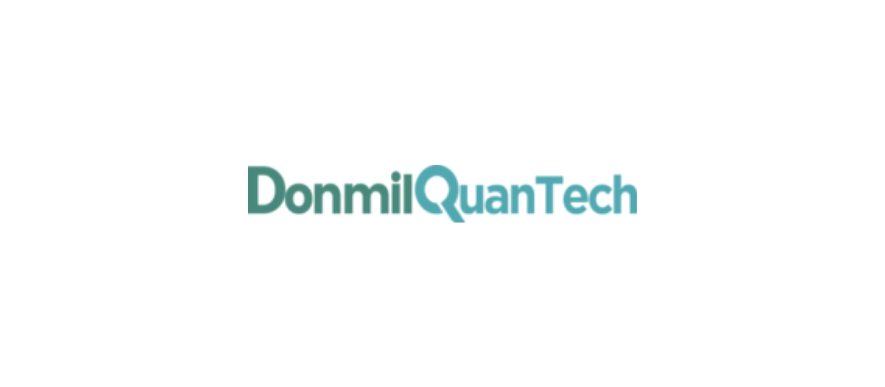 AIP Affiliate Spotlight Donmil QuanTech
Fri, May 7, 2021 5:00 PM GMT
AI Partnerships Corp. welcomes Donmil QuanTech to its AI Network.
Donmil is a web-based collateral management platform that was founded in 2018. Donmil keeps their price points low to attract smaller firms that want to invest in IT infrastructure. They provide free collateral optimization that allows companies to benefit from reduced funding costs, operational costs, and maintenance costs. 
Their platform provides detailed static data and flexibility to define all the different types of contracts. On top of that, they use a granular approach to hold the static data required for the collateral optimization. Donmil's solution is ideal for all types of financial institutions including banks, hedge funds, and asset managers. 
Domil has been working on various projects related to artificial intelligence, machine learning, and deep learning. Their team of data scientists works around the clock to help out clients with any kind of analytical work needed. The applications they develop are created by a combination of Python (Programming Language), AI, and Text mining. 
Below is a breakdown of Donmil's 9 step implementation strategy:
Discovery: they work with clients to clearly define the project scope, timeline, and budget.

Work-Plan: provide project oversight & management to help identify risks, objectives, and tasks.

System Deploy: integrate counterparty data flows into the clients' implementation. They install and configure their system to support workflows.

Document: they create a document with the scope, timeline, configuration, workflow, and success criteria for client implementation.


Automation: minimize manual tasks & enhance productivity.

Integration: they integrate their system seamlessly to all relevant clients' systems for smooth operations.

Customization: they provide customization for better results as per client requirements or requests.

Training: their consultants provide training and clear documentation to work on their system in a smooth manner.

Go-Live: once the end-user tests everything thoroughly and finds it flawless they go live. 

AIP is thrilled to be working with Donmil to keep price points low for SMEs that want to invest in IT infrastructure. Cost-wise, Donmil is one of the cheapest options in the market without sacrificing all of the necessary features. Theyʻre committed to providing high quality along with a very strong support system.
Get in touch with the Donmil QuanTech team today by clicking here.
- AIP Team