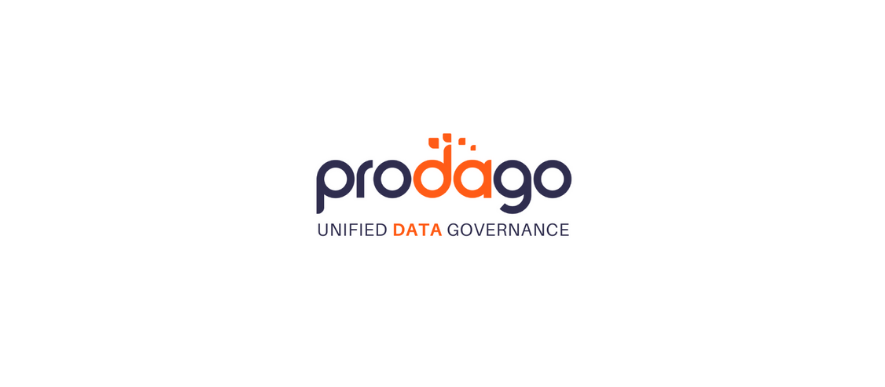 AIP Affiliate Spotlight Prodago
Wed, Apr 14, 2021 5:00 PM GMT
AI Partnerships Corp. welcomes Prodago to its AI Network.

Prodago began its journey back in 2013 in its founder Mario Cantinʻs garage (literally!). Since then, Mario successfully scaled the business with the primary goal of helping organizations address data governance differently by driving more value from it. Instead of following a top-down data governance method, Prodago created its very own bottom-up framework called Unified Data Governance.
The Unified Data Governance approach was designed to run context-based and pragmatically. Equipped with the SaaS solution that Prodago developed, organizations can operationalize the framework. By connecting the dots between the desire to maximize value from data and the needs of quality, compliance, and ethical standards to accomplish it. 
Prodago's leadership established that data risks and regulations are not about the data itself but come into play when used to solve business problems, apply machine learning and automate decisions through artificial intelligence. While Prodago is developing its SaaS platform and curated registry of operating practices to help organizations solve Data, AI, and Privacy Governance quicker, it works directly with its clients by offering a set of Professional Services offerings. Read more about their services.
AIP is ecstatic to be working with Prodago better to serve the SME market for AI-based products & solutions. Prodago is coined as the go-to technology partner for organizations that wish to leverage their data and analytics to the fullest. With Fortune-1000, government, and multi-lateral clients in the United States and Canada, they have a proven track record of successfully delivering high-impact Data Governance assessments, strategies, and Data Privacy Readiness Assessments.
Want to learn more about how Prodago can help? Contact them today by visiting their website: www.prodago.com
- AIP Team