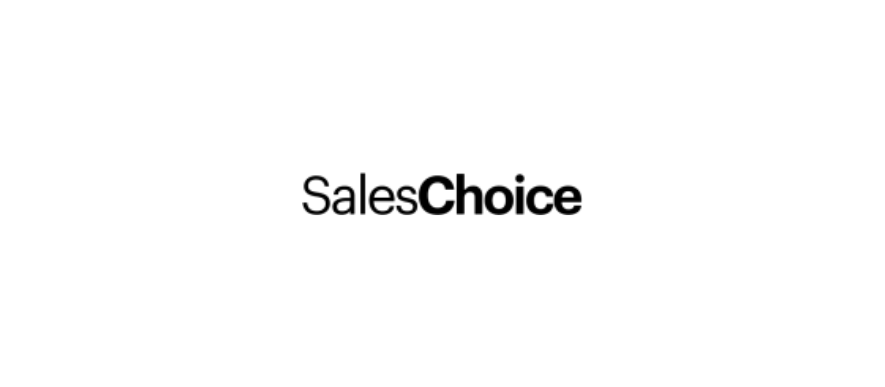 AIP Affiliate Spotlight SalesChoice
Wed, May 19, 2021 5:00 PM GMT
AI Partnerships Corp. welcomes SalesChoice to its AI Network.
SalesChoice is the easiest and most comprehensive AI insights platform for sales analytics that has won over 17 industry leadership awards. By promising to end revenue uncertainty and sales inefficiency for B2B sales teams, they ensure SMEs dominate their markets. With game-changing insights on a single platform, managers and reps can view their analytics directly in their own CRM tools without any training needed.
They make it easy to increase their clients' odds of closing deals and know where to focus their business with the widest array of features to empower sales cycles end-to-end. SalesChoice learns from data inside and outside of their clients' CRM tools and organizes all the sales opportunities in a clearly graded A-B-C system. Their methodology is simple: close the A's, follow their guidance to increase odds on the B's, and tend to the C's last. With SalesChoice, time is never wasted by focusing on the next best actions with their guided selling insights delivered right into their clients' Salesforce CRM and is then sent by email to alert the managers and sales reps. For those organizations who are not yet ready to leverage out-of-the-box AI, SalesChoice also offers data science services to build custom models or even help achieve IT modernization. 
Their sustainability policy focuses on reducing the environmental impact of their business as a SaaS company and encourages their stakeholders to mirror them. Since they are a cognitive sciences company, they aim to create a highly collaborative future to ensure the planet gets to be enjoyed by future generations.
There are 6 core values that SalesChoice relies on to deliver AI and advanced data science solutions to their customers:
Make data speak transparently.


View their customers as precious resources.


Have the courage to innovate.


Have a passion for growth.


Believe in collaborative teamwork.


Value inclusive community.

AIP is thrilled to be working with SalesChoice to transform the quality of the SME's data so they can enjoy the benefits of AI modernization. This will allow businesses to achieve a 99% data completeness and 20% increased win rates quickly with ease. In fact, you can calculate your ROI from this software instantly with this calculator. SalesChoice's software is designed to adapt to any Salesforce workflow, and it won't require any training to benefit from it right away.
Interested in starting a conversation to see how SalesChoice can rapidly improve business's bottom line? Click here.
- AIP Team