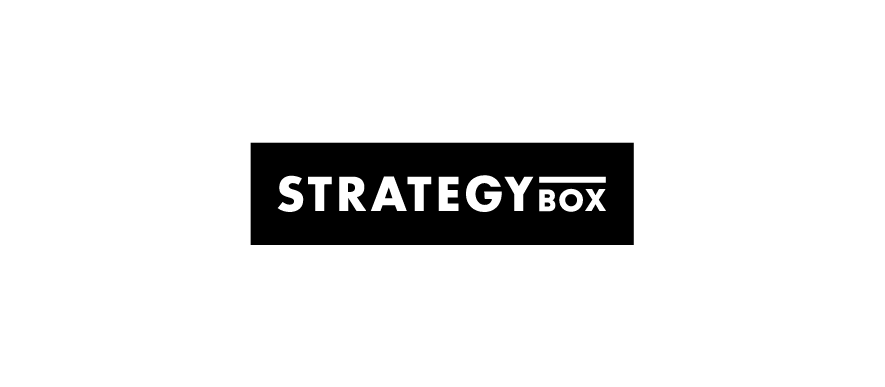 AIP Affiliate Spotlight StrategyBox
Mon, Apr 5, 2021 5:00 PM GMT
AI Partnerships Corp. welcomes StrategyBox to its AI Network.
StrategyBox is the worldʻs fastest-growing customer journey mapping platform based out of Vancouver, Canada. Their mission is to provide Marketing with a sense of calm, to help them understand where to focus to do the best work of their careers. 
Their solutions help companies understand how marketing drives sales, then using AI, what to do next to drive up results. Using StrategyBox, Marketers connect their customer data from over 150 platforms - like Google Analytics, Shopify & Facebook - into one secure, easy-to-read, real-time dashboard in a few clicks. Then via AI, they receive recommendations on how to optimize spend to maximize results based on past performance and industry-specific competitive benchmarks from a data set of 250 Billion marketing interactions collected from 2500 companies in 16 industries. 
StrategyBox delivers: 
Real Intelligence: 
No more collated powerpoints or broken Google Data Studio Dashboards, saving you 1200+ hours per year. 

Clear Results: 
Simply see what's working in real-time. Stop guessing and making assumptions on which marketing activities drive the best results. 

Defined Actions:
AI-powered recommendations on what to do next to drive up sales.

Today, StrategyBox supports 150 of the most popular marketing, advertising, and e-commerce platforms. More than double any other competitor in the market for customer journey mapping solutions. By combining forces with AIP, StrategyBox is able to accelerate its mission in becoming the method of how companies measure marketing performance.   From large to small agencies, SaaS, and Private Equity 
AIP is excited to be teaming up with StrategyBox to help SMEʻs dominate their markets. For those who are more interested in ʻgetting it rightʻ rather than ʻbeing rightʻ, StrategyBox is the perfect partner to work with. Now more than ever is the time to adopt AI solutions to save time & cut down costs.
Use data to drive action today by scheduling a meeting to learn how to drive up sales and reduce costs by booking a meeting with a member of their team here -> https://meetings.hubspot.com/alex1182
- AIP Team