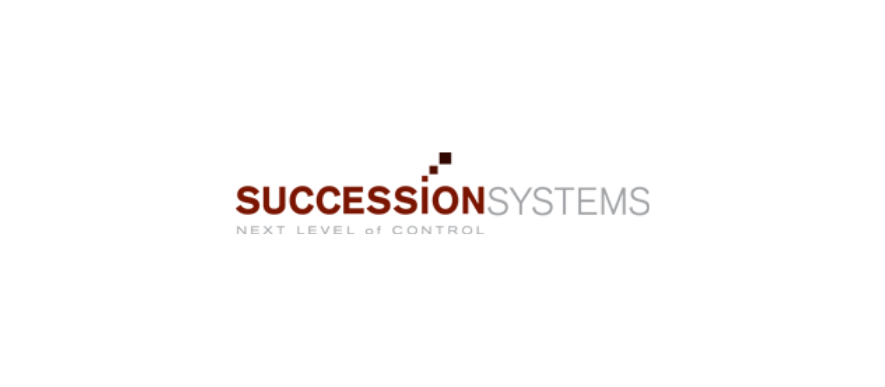 AIP Affiliate Spotlight Succession Systems
Fri, May 14, 2021 4:00 PM GMT
AI Partnerships Corp. welcomes Succession Systems to its AI Network.
Succession Systems provides intuitive, performance-based market access compliance solutions. They Offer automated real-time surveillance, pre-trade risk, and end-of-day trade flow analysis and reporting. Their real-time analytics bolster existing compliance programs by providing non-intrusive monitoring and surveillance for broker-dealers, alternative trading venues, and investment firms.  
Their system automates compliance with regulatory obligations, safeguards against operational errors, and protects the firm's reputation from market manipulation while providing full visibility into order flow details and events. Modular low latency pre-trade risk management solutions provide pre-trade order validation facilitating real-time reporting and end-of-day analysis satisfying regulatory obligations and requirements. By providing compliance with consolidated views across all firm trading, Succession Systems facilitates continued ROI of existing system architectures and maintaining specialized performances.
With over 50+ years of combined experience within the securities markets in technology engineering, electronic trading, and risk management, they focus on delivering superior products centered around customer service and pragmatic needs. Succession Systems not only aim to increase the performance factor in businesses, but also give customers consolidated control over a myriad of risk factors and related processes.
Here is a breakdown of Succession Systems Market Access Compliance Solutions:
Pre-trade Regulatory Compliance Management


Surveillance and Compliance Reporting


Multi-Source, Cross-platform Aggregation


Market Abuse and Manipulation Practices Detection


Real-time Analysis and Statistics


Post-trade end-of-day Compliance Reporting

AIP is excited to be working with Succession Systems to provide SMEs with automated real-time surveillance, pre-trade risk, and end-of-day trade flow analysis and reporting. Itʻs time to protect the firmʻs reputation and avoid costly fines by building a better culture of compliance. Succession Systemʻs specialized solutions will detect market abuse, monitor trading limits, and document events.
Interested in more information? Get in touch with the Succession Systems team by clicking here.
- AIP Team